Cross Country
Year 4/5/6 Cross Country Team
On Wednesday 14th March 2018, the Year 4/5/6 Cross Country team competed in the Level 2 School Games Cross Country competition at Abington Park, Northampton. The year 4's completed 1500m, which was one lap of the park. The year 5's completed 2000m, which was one and half laps and the year 6's completed 3000m which was 2 laps of the park. Each race had more than 150 children in from all the different schools within Northampton. All the children ran brilliantly and 'left enough in the tank' for some superb sprint finishes.
Our best overall result came from one of our youngest runners, Leighton McWilliams. He finished 2nd in the year 4 boy's race! Congratulations to Leighton, who showed fantastic perseverance and determination to keep so far ahead throughout the race. Leighton is already looking forward to racing again next year.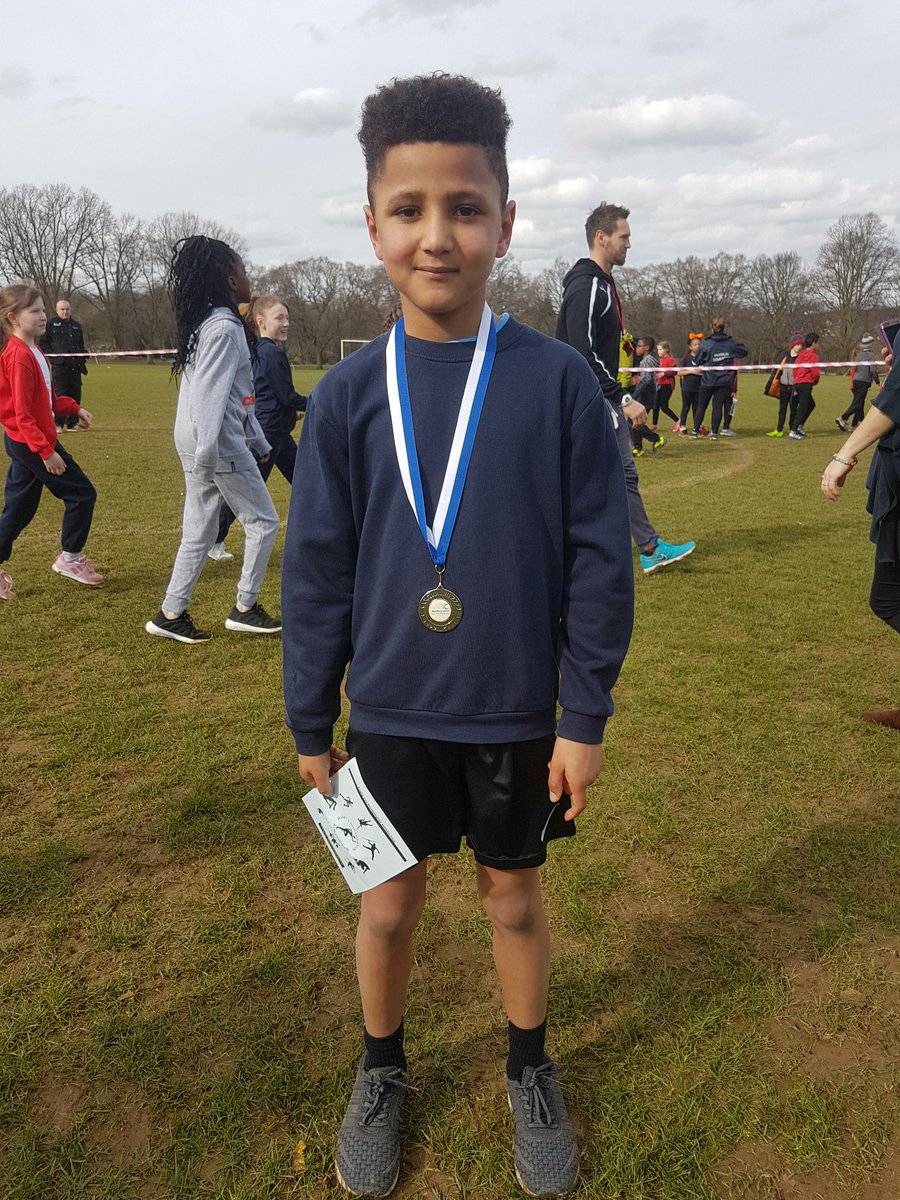 Leighton's older brother Ashton McWilliams also finished in the top 10 in his race. He showed the same determination and perseverance as his younger brother to keep up with the town's top runners.
All the runners should be extremely proud of themselves for racing so well, St James was tremendously proud of all 24 runners!
All results below: